Visiting Your Loved One
Your Visits Mean So Much
Every day, we see the joy our patients experience when loved ones visit. We encourage visits as much as possible to help patients stay connected with family and friends.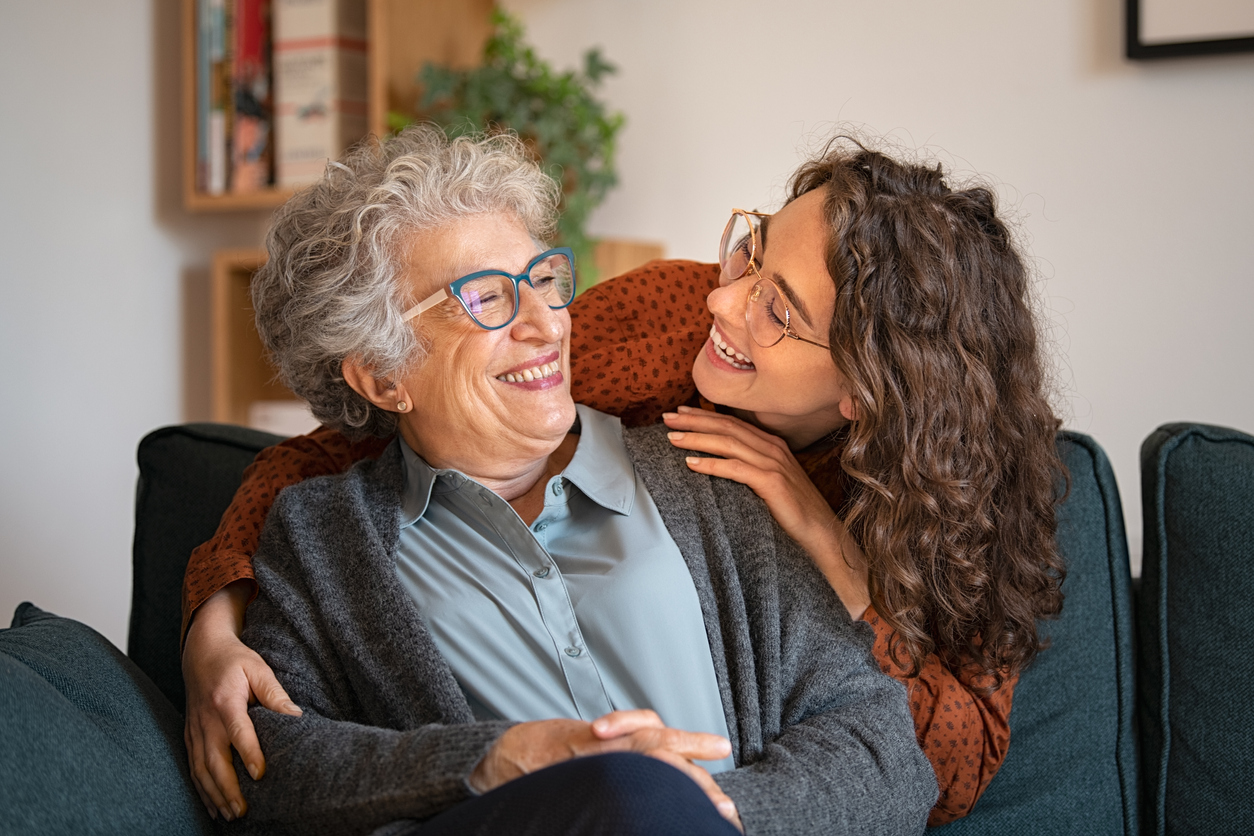 Safety
Safer Visits For All
We are committed to the safety of patients, residents and team members and ask that visitors with confirmed COVID-19 infection or compatible symptoms defer non-urgent in-person visitation until they meet CDC criteria for healthcare settings to end isolation. For visitors who have had close contact with someone with COVID-19 infection, it is safest to defer non-urgent in-person visitation until 10 days after close contact if they meet criteria described in CDC healthcare guidance.  We suggest calling ahead to the facility of the planned visit to know of any recent visitation changes.
Pets
Furry Friends Welcome
We welcome visits from four-legged family members. Please provide documentation of up-to-date vaccinations. Pets must be well-behaved, on a leash at all times, and must not exhibit signs of aggressive behavior. Please contact the facility prior to bringing your pet in for a visit.

Helpful Tips
Make the Most of Your Visit
Here are some ways to relieve some of the stress people often feel when visiting and make it a positive experience for all.
Plan ahead – Know the patient's schedule. They may be tired after morning or early afternoon therapy or treatments.
Set the tone – Sitting or engaging at eye level helps put your loved ones at ease. Bring the appropriate energy. You may need to speak more slowly and a bit louder.
Be present – Non-verbal communication speaks volumes. Maintain eye contact and set aside your keys and cell phone. Remember why you are there.
Show and tell – Bring photos and other mementos that may help to start conversations. Of course, children and grandchildren help brighten the visit.
Meet loved ones where they are – This is especially true for patients with dementia. Circular conversations are common. Ask open-ended questions and let your loved one guide the conversation. Avoid asking questions like "what is my name" or "do you remember me."