Benefits
Because We Value You
We have a dedicated team, therefore we have the responsibility to offer competitive compensation. While we work hard to create a caring and supportive work environment, we believe our comprehensive benefits package must provide tangible proof of our commitment to our workforce.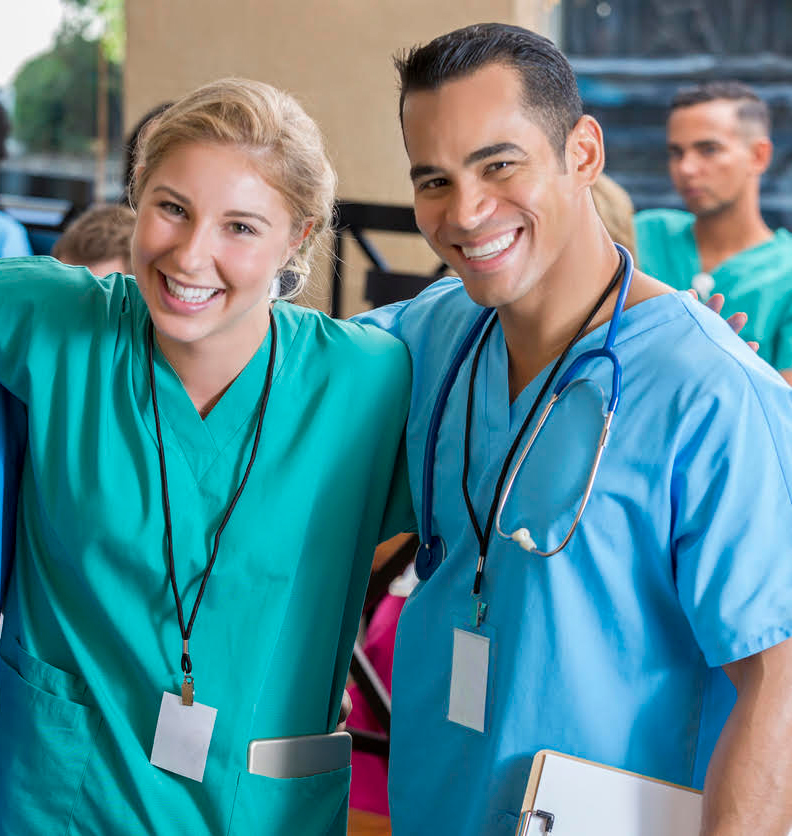 Beyond Our Culture, We Offer Comprehensive Benefits
Your quality of life is important to us, which is reflected in our comprehensive benefits package:
Competitive Pay and Performance-Based Evaluations
Major Medical, Dental, and Vision
Team Member REACH Wellness Program
Supplemental Insurance: Critical Illness, Hospital, Accident, Short-Term Disability, Life Insurance and More
Telehealth Services – $0 copay
Team Member Assistance Program
Tuition Assistance Program
PayActiv – Get your paycheck up to 2 days faster plus pay advances!
Empower 401(k)
Holiday, Paid Time Off, and Bereavement
Shoes for Crews Reimbursement
Discount Uniform Program
Team Member Referral Program
Crown Swag Website

– Individual orders which are paid for by the team member at the time of purchase

Careers
We Seek to Find the Most Caring Texans
– And Then Hire 'em
Our care for patients and families begins with team members with the biggest hearts for healing and helping. As part of our commitment to provide the best care possible, we support our team members with training to complete certifications and support for earning degrees.
What Our Team Members Say
I was recently promoted from Dietary Aide to Cook; I was honored to be selected and up for the challenge! I truly enjoy cooking for the residents. I love it when the residents are smiling during meals and giving us compliments on the meals, we prepare for them.
Our facility offers stability, a positive work environment, and education to be successful in our roles. Our team's bond is beyond just co-workers and residents, this is a family. We always do what is best for our residents and maintain an expectational higher level of quality care. When we are faced with any type of obstacle, we all set aside job duties and titles and come together to accomplish our goal.