Therapy Services & Rehabilitation
Reform, Rebuild and Restore
Our skilled care team helps you rebuild and restore following surgery, accidents, or other severe medical conditions.
Services vary by location.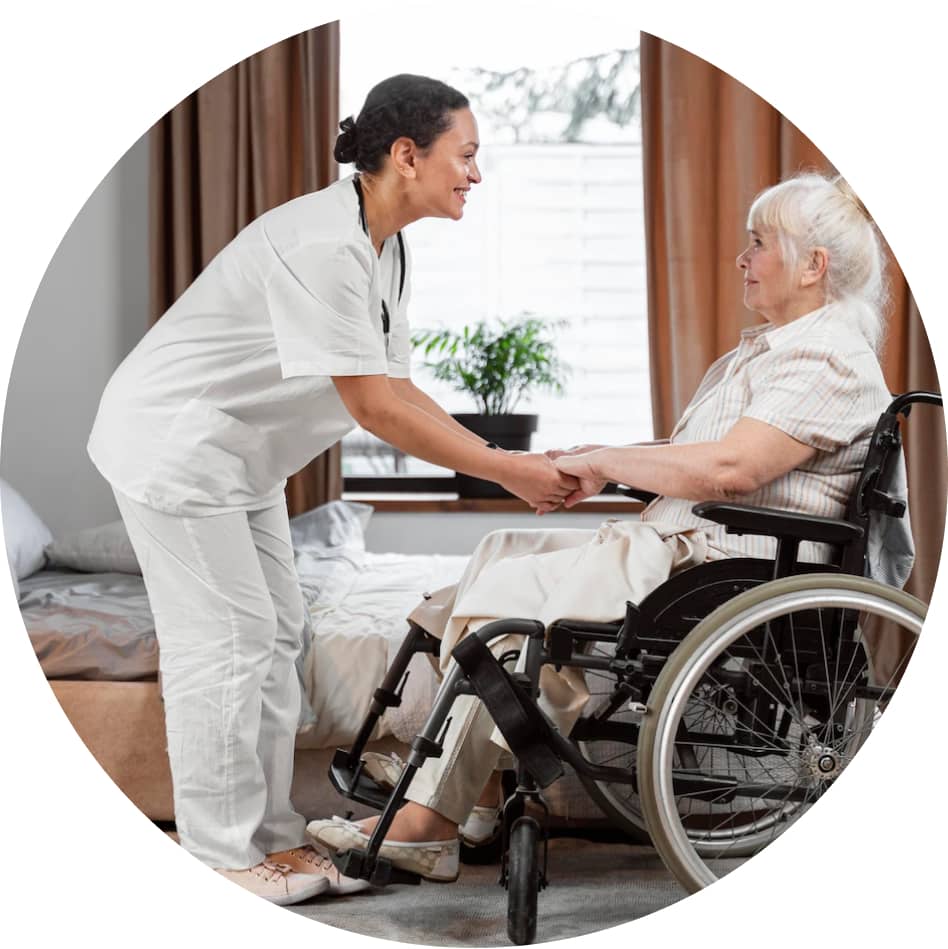 We treat pain and or injury to the soft tissue areas, with a team of doctors directing the therapists to use non-invasive therapeutic intervention of heat, ultrasound, Diathermy, and electrical stimulation treatment. These techniques support the healing of muscle, bone, and connective tissue as well as reducing the pain response.
With Orthopedic-designated Physical and Occupational therapy, we help your joints strengthen and heal as you regain mobility and function. In addition, we provide specific after-care education to support orthopedic procedures. Our team coordinates with your surgeon and other medical professionals to develop a personalized plan for your recovery.
Occupational therapy is a branch of healthcare that helps people with physical and cognitive impairments. Occupational therapy can help these individuals to improve independence with activities of daily living, while in a skilled nursing facility and or in the home setting.
We assist you in regaining strength, flexibility, mobility, and endurance following major surgery or injury. We also aide you in regaining movement from various orthopedic conditions, such as fractures, joint dislocations, and soft tissue deficits.
Physical therapy is an area of healthcare that can promote, maintain and/or restore your health and well-being, through application of therapeutic modalities tailored to promote improved strength, flexibility, reduce or manage pain, restore function, and prevent disability.
We provide the medical, therapy, and rehabilitation support you need following surgery. Our multi-disciplinary team attends to your continuum of care for healing and recovery, creating an individualized plan of care appropriate for a particular procedure and condition.
Our Speech-Language Pathologists use techniques and interventions designed to help restore your speech following a stroke, traumatic brain injuries and other medical events, as well as addressing any difficulty in swallowing. In addition, our Speech-Language Pathologist can address other communication disorders, so as to promote functional speech and comprehension while managing cognitive barriers.
We offer dedicated care that incorporates the supportive principles of water by providing a reduced load of gravity on the body, which allows for expanded capacity of movement and body strengthening via the encompassing resistance of the water.
Currently available at Remington Transitional Care of Richardson and San Antonio only.
We provide dedicated electrical stimulation therapy for swallowing difficulties. Our speech pathologists apply directed electrical stimulation to help you improve the strength and coordination of the muscles that control the mechanics of swallowing.