Admissions
What to Expect and What to Bring
We want to keep you, your loved ones, staff, and other residents comfortable and healthy. Everything you need each day is included. Here we outline documents needed and personal items you may want to bring as well as what you must leave at home.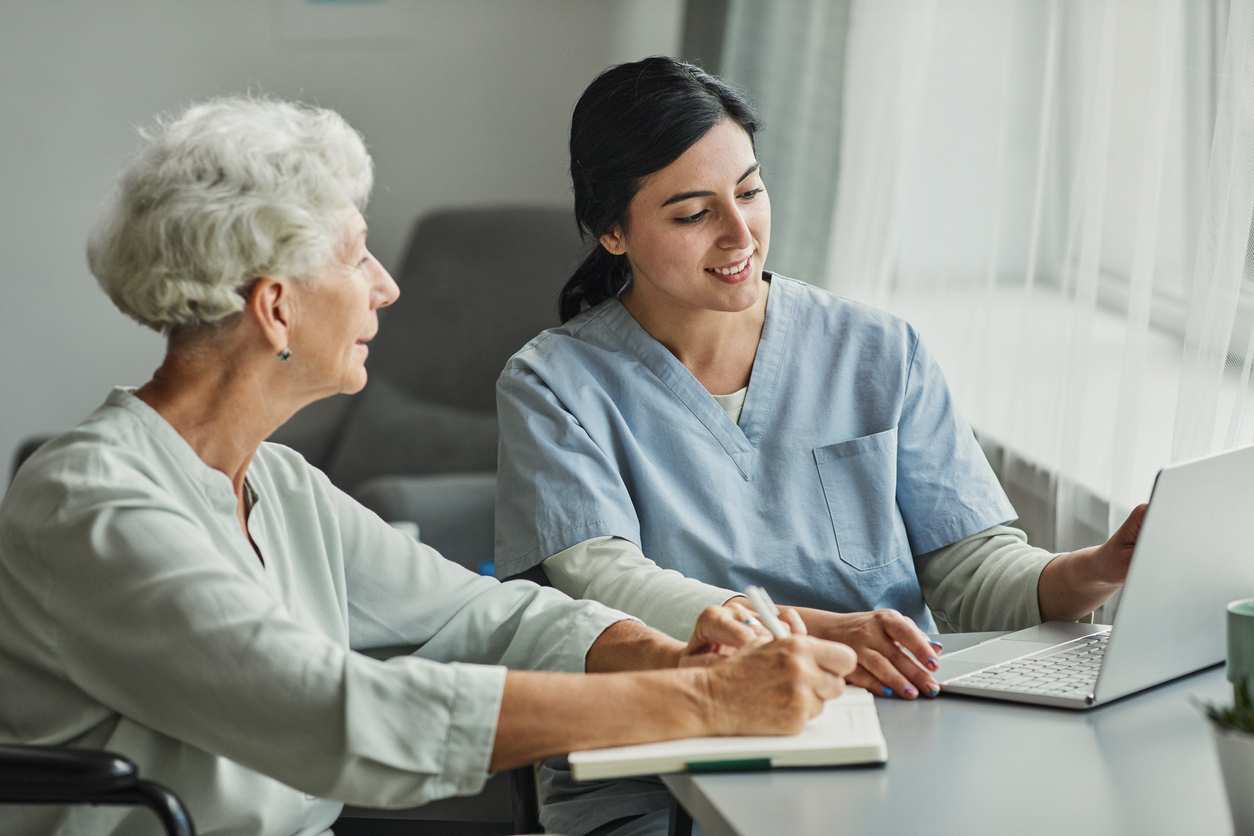 The Steps Involved at a Glance
You are just a few steps away from the care you need. Choosing a center often begins with the location, followed by the services provided. We offer easy access to information in these six steps. We designed a way for you to locate our closest Regency center and know the services offered.
---
Basic Documents Needed
We need some documents to help us complete your applications, maintain your health files, and offer the care you need.
Personal Identification, such as a social security card, driver's license, or other government ID, like a passport
Insurance Cards
Supplemental or Secondary Insurance Cards
Proof of COVID-19 Vaccination Status
Power of Attorney or Durable Power of Attorney documents
Guardianship documents
Living Will and/ or Advance Directives
Medical records from primary physician or hospital
Physician admissions orders
---
Things to Bring
While we provide the basics that you need, we've found our patients may feel even more comfortable with basic personal necessities.
Clothing for seven days. We provide laundry service.
Athletic clothes like sweatshirts and pants, T-shirts and shorts
Non-skid shoes or athletic shoes, non-slip socks, or non-slip house shoes
Pajamas, a robe, and slippers with tread or traction
Toiletries and personal hygiene products
Dentures, hearing aids, glasses
Splints, braces, orthotics, and customized equipment — such as a wheelchair — that you are using at home
Assistive devices you own, such as a cane or walker
Bring your cell phone and charger. Although there will be a phone in your room, bringing your cell phone ensures that you have contact information for your friends and family members.
Personal items to make you resident feel at home, such as picture frames, a blanket or a quilt, etc.
Each facility has Wi-Fi, and patients and residents have access to a community computer.
---
Best Left At Home
Because of fire codes and the general safety of other patients, residents, and staff, here are a few items we ask that you keep at home.
Over-the-counter medicines
Any preparation or substance bearing a warning statement
Portable heaters
Electric blankets
Cooking and ironing equipment
Coffee and cup heating elements
Throw rugs
Sharp objects (razor blades, straight razors, knives, push pins)
Chemical products (flammable liquids, laundry, house cleaning products, aerosol cans)
Extension cords or power strips
Don't bring valuables, such as jewelry, tablets, and laptops.
Don't bring credit cards or cash, aside from a few dollars for the vending machine.
Smoking or tobacco products, matches, lighters, other smoking paraphernalia, or illegal substances. There are designated smoking areas and times, please speak to your facility to find out more details.
---
What to expect during the Admissions Process
Upon arrival, our staff will assist in acclimating you to your room.
Our nurse will be in contact with your referring hospital and discharge orders will be discussed.
Your medications will be ordered according to the physician's orders received from the hospital and delivered to our facility.
Please be aware your medications may differ from what you were previously taking in the hospital.
An Admissions and/ or Business Office team member will review admissions and financial paperwork with you or the responsible party.  You will be asked questions regarding preferences for several services to include laundry and dining.
If ordered, a therapy evaluation will be scheduled after admission.
Each of our facilities follow state and federal COVID-19 protocols.  Please review how they will apply to your stay with us.