Skilled Nursing
Care When You Need It Most
We plan our skilled nursing around you, so you can regain your health and return to an active lifestyle right for you. Our nursing services provide a continuum of care following surgery, illness, or other medical events.
Services vary by location.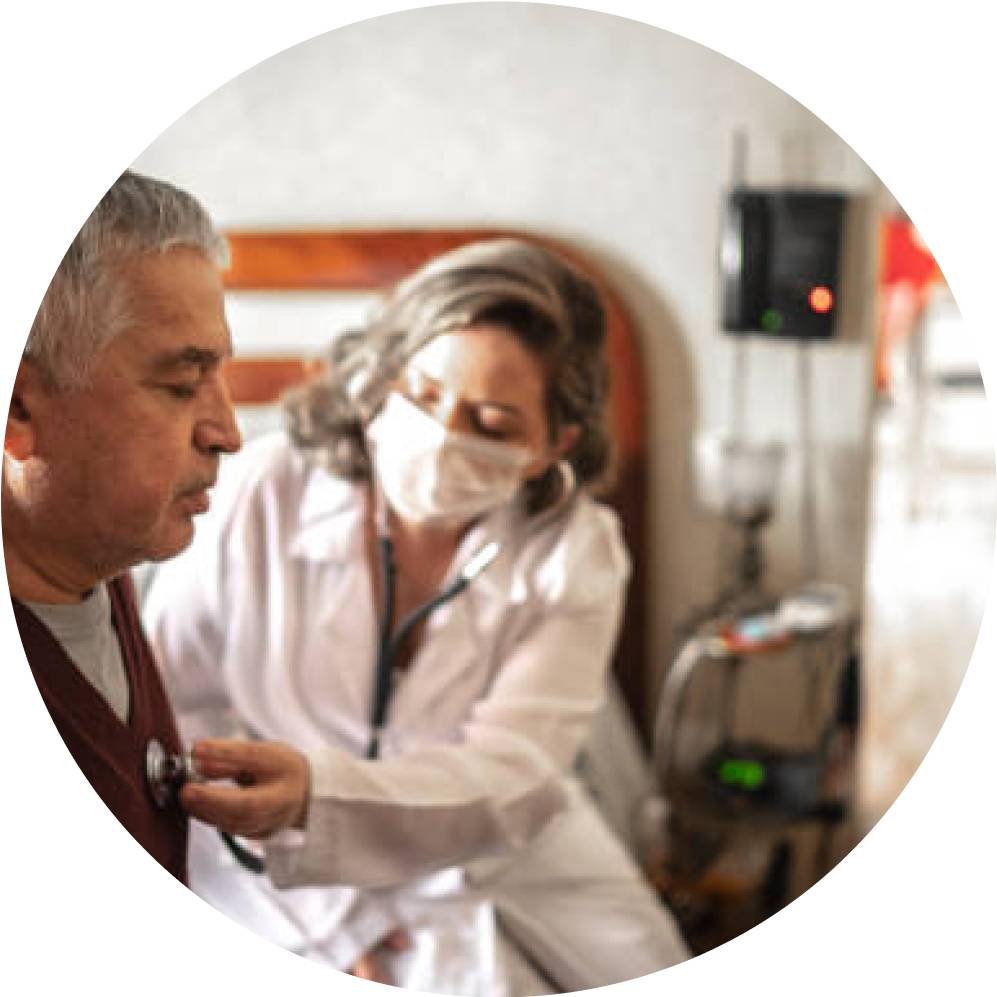 We perform precision non-invasive testing and diagnostics.
Our cardiac care team includes doctors, nurses, physical rehabilitation therapists, and dietitians who treat your immediate medical needs following cardiovascular surgery or ongoing treatment for heart disease.
We provide assistance with medication, diet, and glucose monitoring to help improve quality of life.
We prescribe, administer, and perform hygienic care for treatments requiring IVs, Midline, and PICC lines.
We help ensure your Life Vest wearable defibrillator is functioning optimally for those at risk of sudden cardiac arrest.
Our nurses and therapists provide crucial support to keep your lungs thriving after a pulmonary setback. We work to restore your breathing with respiratory and physical therapy programs.
When caregivers need time away from their loved one, we provide support and peace of mind.
We offer a multi-disciplinary, customized plan for stroke recovery including clinical and emotional support.
Our dietitians create nutritional plans in the correct forms to meet your current health conditions.
We provide assistance with tube suctioning, catheter cleaning, and skin cleansing to prevent infection.
We assist with cleaning, dietary planning, and physical therapy to promote circulation for healing.