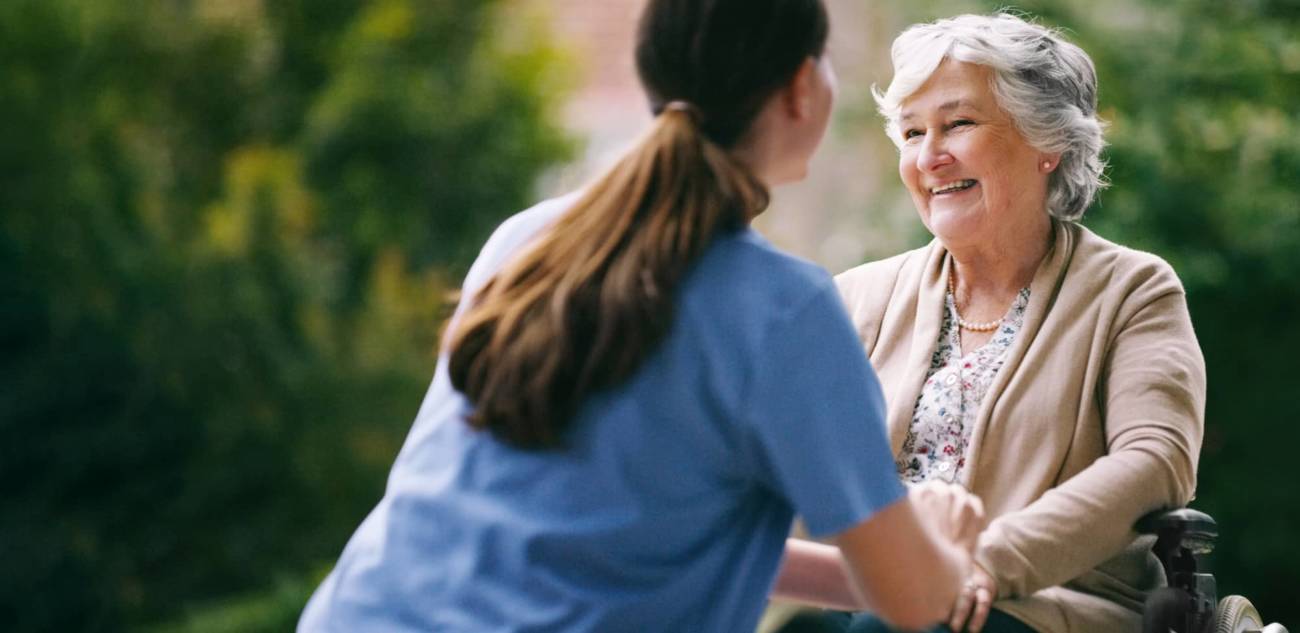 Locations
Yoakum Nursing and Rehabilitation Center
Our team of health professionals and caregivers at Yoakum Nursing and Rehabilitation Center in Yoakum, TX provides short and long-term skilled nursing and therapy care.
We accept Medicare, Medicaid, Managed Care, and Private Pay.
---
A Non-Profit 501(c)(3) Organization
---
Take a Look Around











Amenities
WiFi
Cable Services
Recreational Activities
Beauty Salon
Transportation
Private Rooms
Semi-Private Rooms
Therapy Gym with Kitchen for Home Transitions
Our Care Services At Yoakum Nursing and Rehabilitation Center
7 Day/Week Admissions
Cardiac Care
Diabetes Care & Management
IV Care - Midline & PICC Line Management
Pulmonary Care
Stroke Care
Tracheostomy Care & Management
Respiratory Therapy
Tube Feeding
Wound Care
Respite Care
Physical Therapy
Speech Therapy
Occupational Therapy
Outpatient Therapy
Post-Surgical Care
Orthopedic Care
Joint Replacement Rehabilitation
Diathermy, E-Stim & Ultrasound Modalities
VitalStim Therapy
Making every moment matter and keeping the sun shining
Providing care and comfort for quality of life for patients and families.
Helping you regain and maintain independence in your home.
Careers
We Seek to Find the Most Caring Texans
– And Then Hire 'em
Our care for patients and families begins with team members with the biggest hearts for healing and helping. As part of our commitment to provide the best care possible, we support our team members with training to complete certifications and support for earning degrees.

Reviews
What Our Patients and Families Say...
I have been at Yoakum Nursing and Rehab. for almost 10 years. Regency, as a company, has been great to work for. The staff at our facility is caring, and they take the extra steps to care for our residents in their home. We have many loyal employees that have been at this facility, and dedicated their time to assure that our residents are taken care of, and we all...
I have been an employee of the company for 5 years and Jennifer Garcia's dedication and commitment exceeds expectations. She takes the time to listen to the residents and address concerns or needs, is constantly continuing her education and helps other staff members when needed. She is an excellent role model of what every employee should strive to be.
My name is Rachel Thurmond. I just started working as a PRN Activity Aide. I am pleased with my experience. Loraine Michalek has been very informative and helpful in directing me and instructing me of my job responsibilities. If I have a question Loraine has the answers! There's no confusion or feeling of i don't know what I'm doing due to her Professional work ethic!:)
I have worked at this facility for over 11 years. Regency is an excellent company to work for, they truly care for their staff and their residents. There are many tenured employees at Yoakum Nursing & Rehab who can attest to this. Come join our team and see what #TheRegencyDifference is all about!
I would like to recognize Shannon Henry Yoakum nursing and rehab dietary manager. She has over 20 years of dedication to the residents. She works hard to provide quality nutrition for the residents. She is dedicated to trying to keep the residents happy with their meal service. I have learned a lot about dietary from her dedication to her dietary crew
Nearby Locations

1401 West Main Street
Edna, TX 77957

1310 East Broadway Street
Cuero, TX 77954

825 Fairwinds Street
Hallettsville, TX 77964