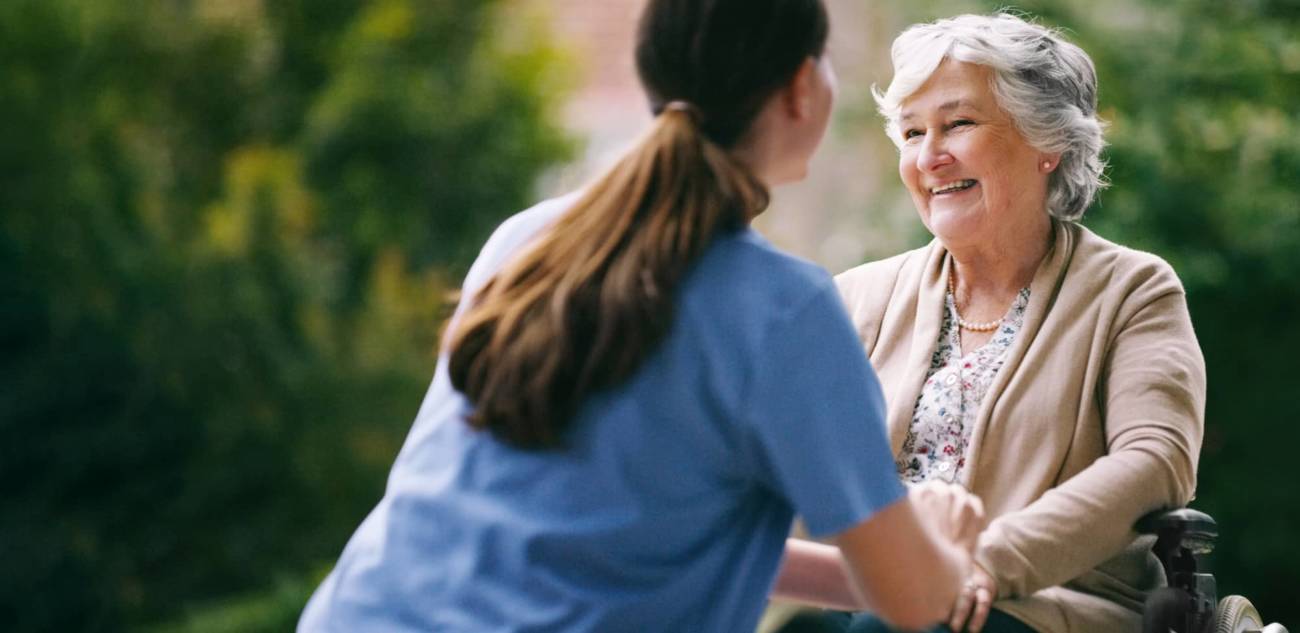 Locations
Windsor Nursing and Rehabilitation Center of Weslaco
Our team of health professionals and caregivers at Windsor Nursing and Rehabilitation Center of Weslaco in Weslaco, TX provides short and long-term skilled nursing and therapy care.
We accept Medicare, Medicaid, Managed Care, and Private Pay.
---
A Non-Profit 501(c)(3) Organization
---
Take a Look Around





Amenities
WiFi
Cable Services
Recreational Activities
Transportation
Our Care Services At Windsor Nursing and Rehabilitation Center of Weslaco
7 Day/Week Admissions
Cardiac Care
Diabetes Care & Management
IV Care - Midline & PICC Line Management
Pulmonary Care
Stroke Care
Tracheostomy Care & Management
Respiratory Therapy
Tube Feeding
Wound Care
Respite Care
Physical Therapy
Speech Therapy
Occupational Therapy
Outpatient Therapy
Post-Surgical Care
Orthopedic Care
Joint Replacement Rehabilitation
Diathermy, E-Stim & Ultrasound Modalities
Providing care and comfort for quality of life for patients and families.
Helping you regain and maintain independence in your home.
Careers
We Seek to Find the Most Caring Texans
– And Then Hire 'em
Our care for patients and families begins with team members with the biggest hearts for healing and helping. As part of our commitment to provide the best care possible, we support our team members with training to complete certifications and support for earning degrees.

Reviews
What Our Patients and Families Say...
Orchard Park is one of the older facilities in Weslaco; however, it has been renovated and is very, very nice and well maintained. I liked the fact that it is smaller than some of the other facilities, so we received a lot of individual attention. My mother was a Rehab patient here. I was pleased with the hours of rehab she received everyday. I want to take this opportunity to...
Orchard Park goes above and beyond for their residents. My father transferred from a nursing home that was marked for abuse and was depressed and unhappy. Now that we are at Orchard Park he is always smiling and tells me all the time about how much he loves this nursing home. The staff at Orchard Park are kind and friendly. The activity director is beyond amazing and she goes all...
This summer, Covid19 had left me immobile, and speechless..but I was blessed to be transferred to Orchard Park from where a month ago, I graduated from their Rehab program, walking and talking; I couldn't have done it on my own, and I am so grateful for the kind and respectful therapist that helped me every step of the way: Lori, Eric, Rick, Monique, Cory and David, Thank you from the...
Outstanding rehabilitation and long term care services with a focus on excellence in all that they do. Orchard Park has wonderful staff that cares about the quality of patient care. They have a passion for getting great outcomes for their residents. When you walk in, you always feel at home and are greeted by smiling faces. Their management team holds themselves to high industry standards and is committed to customer...
Orchard Park is an excellent Post Acute and Nursing Rehabilitation facility. It offered optimal patient care to my mother, a recent patient at the center. My mother would tell me continously how well she was taken care of by the nurses and staff. I would recommend this facility to anyone who is looking for indivialized care and treatment for a loved one.
Nearby Locations

1301 East Quebec Avenue
McAllen, TX 78503

820 Camelot Drive
Harlingen, TX 78550

1505 South Closner Boulevard
Edinburg, TX 78539