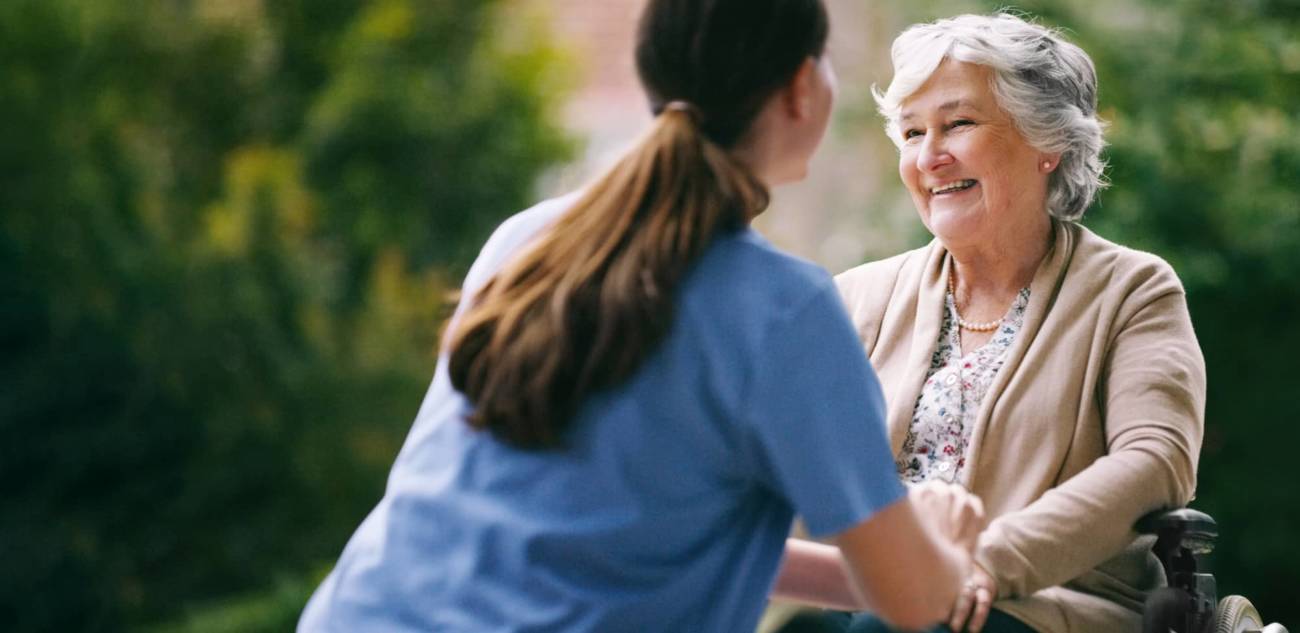 Locations
Windsor Nursing and Rehabilitation Center of McAllen
Our team of health professionals and caregivers at Windsor Nursing and Rehabilitation Center of McAllen in McAllen, TX provides short and long-term skilled nursing and therapy care.
We accept Medicare, Medicaid, Managed Care, and Private Pay.
---
A Non-Profit 501(c)(3) Organization
---
Take a Look Around




Amenities
WiFi
Cable Services
Recreational Activities
Transportation
Private Rooms
Semi-Private Rooms
Our Care Services At Windsor Nursing and Rehabilitation Center of McAllen
7 Day/Week Admissions
Cardiac Care
Diabetes Care & Management
IV Care - Midline & PICC Line Management
Pulmonary Care
Stroke Care
Tracheostomy Care & Management
Respiratory Therapy
Tube Feeding
Wound Care
Respite Care
Physical Therapy
Speech Therapy
Occupational Therapy
Outpatient Therapy
Post-Surgical Care
Orthopedic Care
Joint Replacement Rehabilitation
Diathermy, E-Stim & Ultrasound Modalities
Making every moment matter and keeping the sun shining
Providing care and comfort for quality of life for patients and families.
Helping you regain and maintain independence in your home.
Careers
We Seek to Find the Most Caring Texans
– And Then Hire 'em
Our care for patients and families begins with team members with the biggest hearts for healing and helping. As part of our commitment to provide the best care possible, we support our team members with training to complete certifications and support for earning degrees.

Reviews
What Our Patients and Families Say...
My grandfather had a wonderful experience here at this facility. The staff were very professional and the nurses we're very helpful and very informative about my grandfathers progress. They made sure his every need was met. My grandfather really enjoyed his stay there and did I mention he couldn't get over how good it smelled. I would recommend this place to anyone in need of family felt care.
My grandfather was at this nursing facility for therapy. The staff was so attentive, positive, and helpful. After just 3 short weeks my grandfather surgery wound was healed and he still does the exercises he learned from the therapist. He has full range, and has high hopes thanks to the wonderful nursing, administrative, and therapy staff! I would recommend this place for your loved one. They are the best!!
Every time I enter the building it's a wonderful experience.You are welcomed by friendly staff members that tend to your needs. They took wonderful care of my grandpa and helped him have a speedy recover. They made sure to always notify me when anything was out of the ordinary or to tell me how his progress was going. I would recommend this place to anybody who want to put their...
The staff of Retama nursing home and rehabilitation just had a conference call with me ; nurse, dietician, supervisors etc. I am very happy with their professionalism and attention to detail. I wasn't expecting this. Great people , great staff and I highly recommend their services to anyone who might need them.
Great facility. Staff is full of professionalism, care, and compassion. The administrator goes above and beyond to care for his residents and staff. When we made the decision of bringing my mother into a facility of this kind we were full fear and many questions. But within one week our minds change of what a nursing facility is like. Thank you Mr. Zepeda for all your good work in having...
Nearby Locations

1301 East Quebec Avenue
McAllen, TX 78503

1200 South Bryan Road
Mission, TX 78572

3201 North Ware Road
McAllen, TX 78501