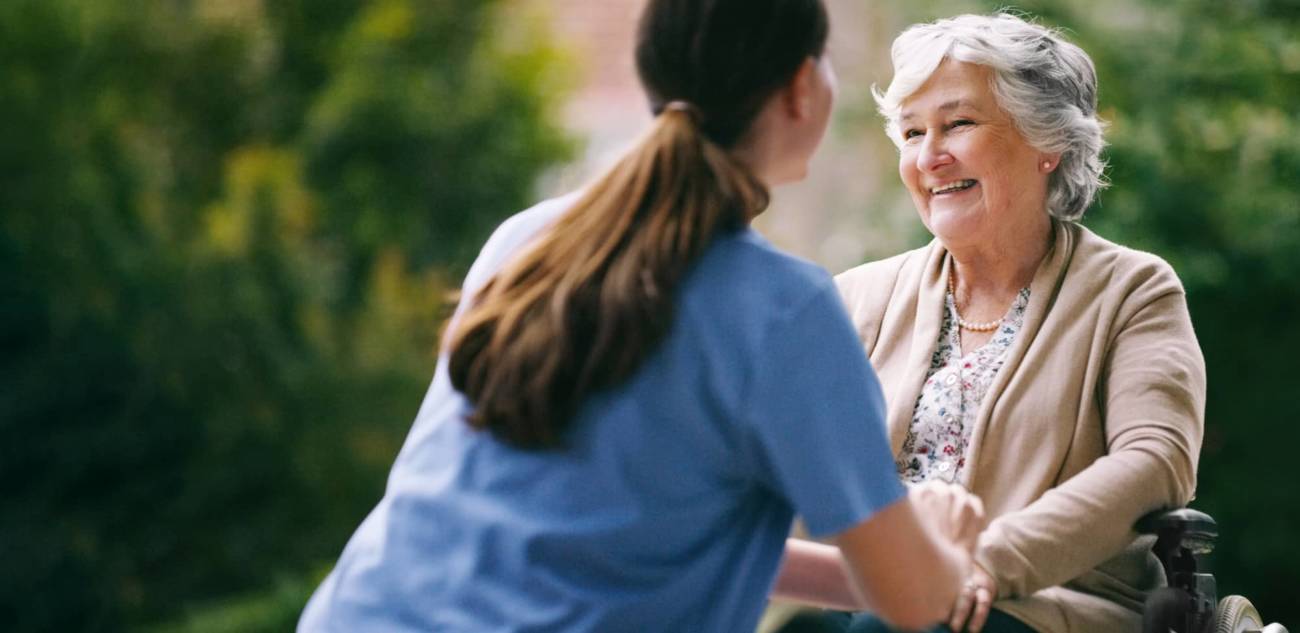 Locations
Windsor Las Palmas Nursing and Rehabilitation Center
Our team of health professionals and caregivers at Windsor Las Palmas Nursing and Rehabilitation Center in McAllen, TX provides short and long-term skilled nursing and therapy care.
We accept Medicare, Medicaid, Managed Care, and Private Pay.
---
A Non-Profit 501(c)(3) Organization
---
Take a Look Around







Amenities
WiFi
Cable Services
Recreational Activities
Transportation
Private Rooms
Our Care Services At Windsor Las Palmas Nursing and Rehabilitation Center
7 Day/Week Admissions
Cardiac Care
Diabetes Care & Management
IV Care - Midline & PICC Line Management
Pulmonary Care
Stroke Care
Tracheostomy Care & Management
Respiratory Therapy
Tube Feeding
Wound Care
Respite Care
Physical Therapy
Speech Therapy
Occupational Therapy
Outpatient Therapy
Post-Surgical Care
Orthopedic Care
Joint Replacement Rehabilitation
Diathermy, E-Stim & Ultrasound Modalities
Providing care and comfort for quality of life for patients and families.
Helping you regain and maintain independence in your home.
Careers
We Seek to Find the Most Caring Texans
– And Then Hire 'em
Our care for patients and families begins with team members with the biggest hearts for healing and helping. As part of our commitment to provide the best care possible, we support our team members with training to complete certifications and support for earning degrees.

Reviews
What Our Patients and Families Say...
My grandmother has been here over 5 years. We have seen a lot of staff come and go but the quality of care has been good. Granted we are very involved in her care, by this I mean we have family visiting every day if not every week. They even gave guest Wi-Fi which is great when you're visiting with the kids. I myself will catch up on some work...
My mother had gone to Las Palmas because of a incision infection after surgery. My mother was hesitant at first and was scared to be in a nursing home. But the kind-hearted staff that made her feel welcomed and made her laugh was priceless. She would tell me how the administrator Yvonne would walk up and down the halls, and stop bye to see how she was doing. These last...
The staff, nurses, CNA's and therapists have been super helpful, attentive and considerate while my grandmother has been in their care. They have exceeded our expectations in every way possible.
I am currently a resident at this facility "Las Palmas Healthcare Center" the staff is overall helpful and friendly, I would definitely recommend this facility to family and friends . I enjoy the activities they have to offer ; from playing bingo to having happy hour and going on outings to movie's or restaurants.
Nearby Locations

900 South 12th Street
McAllen, TX 78501

3201 North Ware Road
McAllen, TX 78501

5215 South Sugar Road
Edinburg, TX 78539