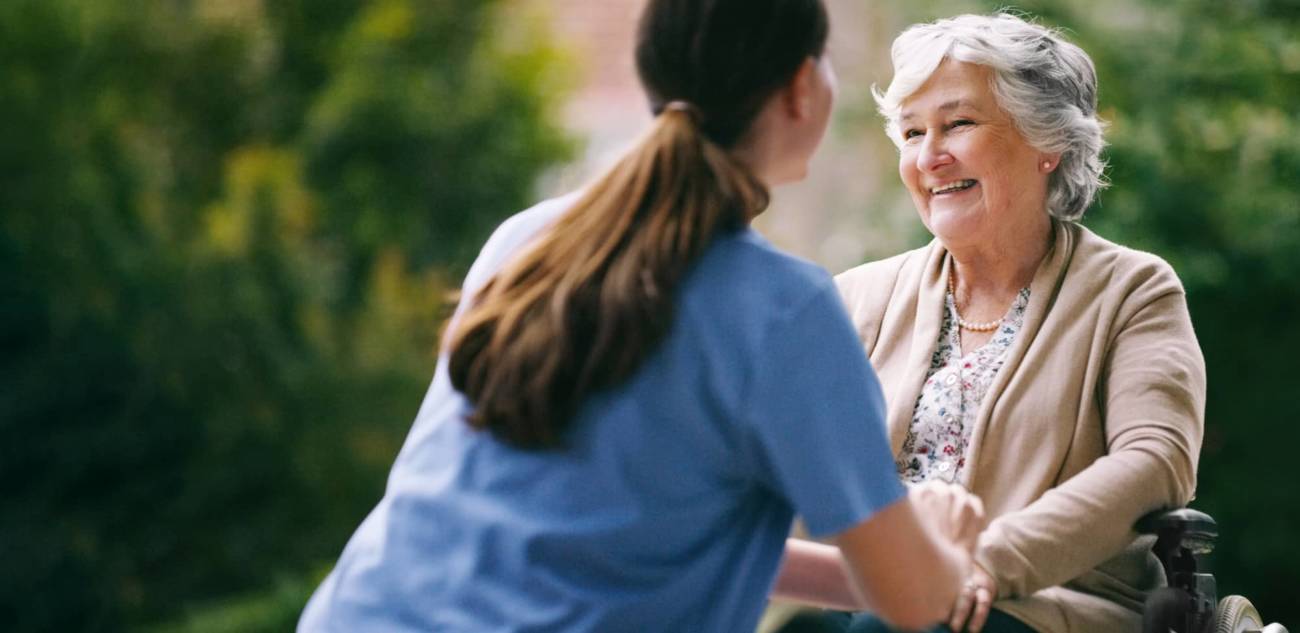 Locations
Robstown Nursing and Rehabilitation Center
Our team of health professionals and caregivers at Robstown Nursing and Rehabilitation Center in Robstown, TX provides short and long-term skilled nursing and therapy care.
We accept Medicare, Medicaid, Managed Care, and Private Pay.
---
A Non-Profit 501(c)(3) Organization
---
Take a Look Around





Amenities
WiFi
Cable Services
Recreational Activities
Transportation
Private Rooms
Semi-Private Rooms
Therapy Gym with Kitchen for Home Transitions
Our Care Services At Robstown Nursing and Rehabilitation Center
7 Day/Week Admissions
Cardiac Care
Diabetes Care & Management
IV Care - Midline & PICC Line Management
Pulmonary Care
Stroke Care
Tracheostomy Care & Management
Respiratory Therapy
Tube Feeding
Wound Care
Respite Care
Physical Therapy
Speech Therapy
Occupational Therapy
Outpatient Therapy
Post-Surgical Care
Orthopedic Care
Joint Replacement Rehabilitation
Diathermy, E-Stim & Ultrasound Modalities
Providing care and comfort for quality of life for patients and families.
Helping you regain and maintain independence in your home.
Careers
We Seek to Find the Most Caring Texans
– And Then Hire 'em
Our care for patients and families begins with team members with the biggest hearts for healing and helping. As part of our commitment to provide the best care possible, we support our team members with training to complete certifications and support for earning degrees.

Reviews
What Our Patients and Families Say...
First review it to acknowledge the amazing residents of this facility. Our residents are our number one priority. The staff is wonderful and take pride in the work they do daily. One more review from a resident "Sharon" wishes to acknowledge Daisy, CNA for an outstanding job she does daily. Daisy shows compassion when attending to her residents. Thank you Ms. Daisy for all you do!
I have an aunt who lives there and I am very pleased with the nursing staff as well as their administrator, Diane Saenz. They do a good job taking care of my aunt. She has never complained to me, very pleased with the care given to her. A big thanks to Robstown Nursing and Rehab staff. Keep up the good work. I highly recommend this facility.
I have worked at Robstown Nursing and Rehabilitation for several years now, and am so proud of the facility that it is today. The staff are very hard working and diligent in every manner. The administrator, Diane Saenz, is very thorough and takes great care of her residents. The Nurse management team is amazing and stays on tops of things to ensure great quality care for our residents. I personally...
I was treated very well at this Robstown nursing and rehabilitation center. Everyone was friendly and there to help me when I pushed my light. The therapy was very helpful and friendly as well. I would like to thank everyone for their friendliness. I would definitely refer this place to anyone that asked.
My dads been at this facility for almost 2 weeks now. So far, every person I've come in contact with that works here has been helpful, courteous and kind. From the admissions coordinator, business manager, nurses, weekend manager and the cleaning staff. When I visited my dad I was on high alert and very observant, as one should be when they're trusting others to take care of a loved one....
Nearby Locations

606 Coyote Trail
Alice, TX 78332

3030 Fig Street
Corpus Christi, TX 78404

4162 Wildcat Drive
Corpus Christi, TX 78410