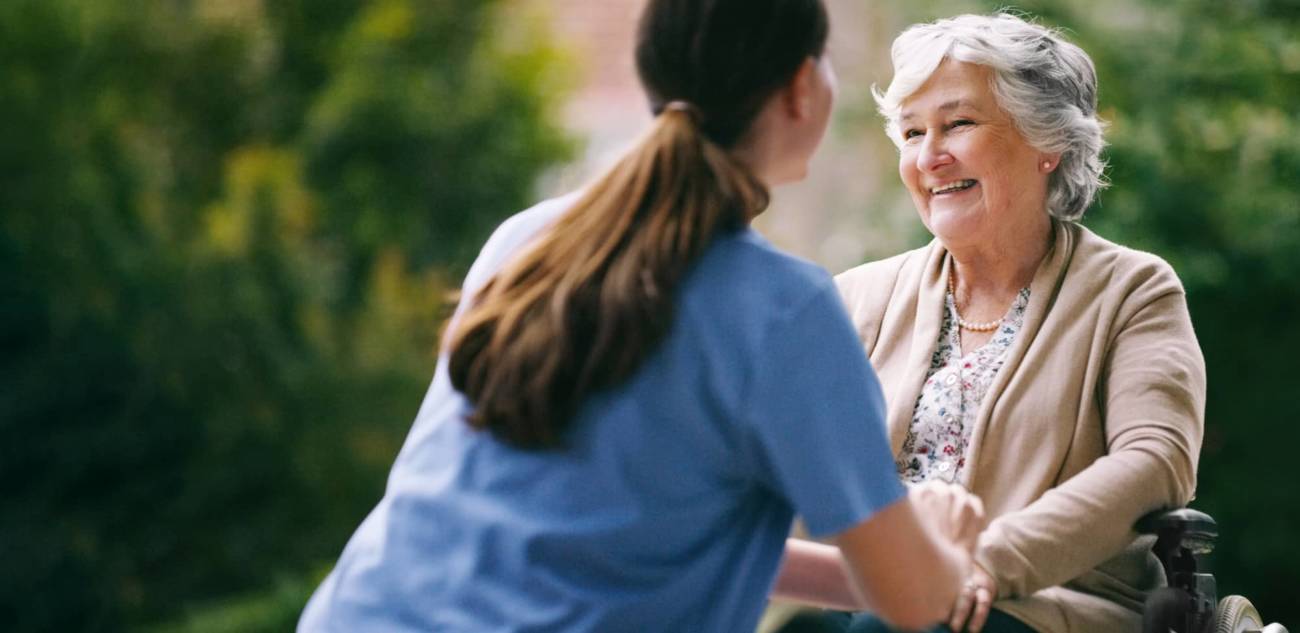 Locations
Mission Valley Nursing and Transitional Care
Our team of health professionals and caregivers at Mission Valley Nursing and Transitional Care in Mission, TX provides short and long-term skilled nursing and therapy care.
We accept Medicare, Medicaid, Managed Care, and Private Pay.
---
A Non-Profit 501(c)(3) Organization
---
Take a Look Around






















Amenities
WiFi
Cable Services
Recreational Activities
Beauty Salon
Transportation
Short-Term Transitional Care Unit with Private Rooms and En Suite Bathrooms
Private Rooms
Semi-Private Rooms
Outdoor Courtyard
Televisions in Every Patient Room
Therapy Gym with Kitchen for Home Transitions
Our Care Services At Mission Valley Nursing and Transitional Care
7 Day/Week Admissions
Cardiac Care
Diabetes Care & Management
IV Care - Midline & PICC Line Management
Pulmonary Care
Stroke Care
Tracheostomy Care & Management
Respiratory Therapy
Tube Feeding
TPN
Wound Care
Respite Care
In-House Respiratory Therapist
Physical Therapy
Speech Therapy
Occupational Therapy
Outpatient Therapy
Post-Surgical Care
Orthopedic Care
Joint Replacement Rehabilitation
Diathermy, E-Stim & Ultrasound Modalities
Providing care and comfort for quality of life for patients and families.
Helping you regain and maintain independence in your home.
Careers
We Seek to Find the Most Caring Texans
– And Then Hire 'em
Our care for patients and families begins with team members with the biggest hearts for healing and helping. As part of our commitment to provide the best care possible, we support our team members with training to complete certifications and support for earning degrees.

Reviews
What Our Patients and Families Say...
Thank goodness for such an amazing facility! My husband was suffering with mobility issues after covid and was transported to the Mission Valley team. They placed a high level of attention to my husband's care and recovery by a very well trained nursing and therapeutic staff. So glad we chose this center for his care! Thanks for the great work!
I wish I could give more than just these five stars. This entire staff went above and beyond when caring for my grandmother during her last months with us. The staff was attentive, caring, and exceeded all expectations my family and I had. They not only checked in on my grandmother but us as a family as well. Clean facility with loving and patient employees. I cannot express how grateful...
Amazing facility with attentive and caring staff. My mother has been a long term resident for four years and she has received the best care possible at this beautiful and clean facility. The nursing staff and administration has always kept us informed on her well being as well as any changes on her health plan. Very grateful for this facility and the caring staff, administration and therapists.
My grandmother was a resident at Mission Valley for about one month for short term care in the transitional care unit. Our family loved the facility, aside from being clean the staff was also very attentive and helpful. I am a registered nurse and noticed the excellent quality care provided by the wound care nurse, Dave and all the floor nurses that attended to my grandmother. My grandmother had never...
Nearby Locations

3201 North Ware Road
McAllen, TX 78501

900 South 12th Street
McAllen, TX 78501

1301 East Quebec Avenue
McAllen, TX 78503