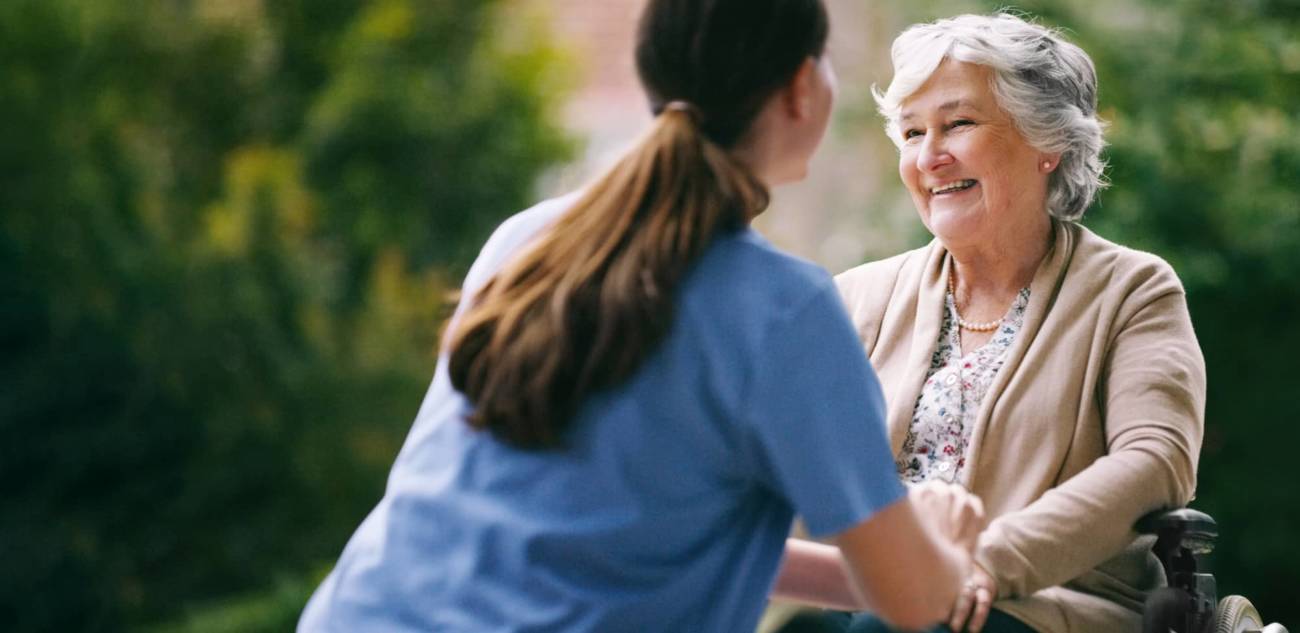 Locations
Laredo West Nursing and Rehabilitation Center
Our team of health professionals and caregivers at Laredo West Nursing and Rehabilitation Center in Laredo, TX provides short and long-term skilled nursing and therapy care.
We accept Medicare, Medicaid, Managed Care, Private Pay, and VA Insurance.
---
A Non-Profit 501(c)(3) Organization
---
Take a Look Around




Amenities
WiFi
Cable Services
Recreational Activities
Transportation
Private Rooms
Semi-Private Rooms
Outdoor Courtyard
Our Care Services At Laredo West Nursing and Rehabilitation Center
7 Day/Week Admissions
Cardiac Care
Diabetes Care & Management
IV Care - Midline & PICC Line Management
Pulmonary Care
Stroke Care
Tracheostomy Care & Management
Respiratory Therapy
Tube Feeding
Wound Care
Respite Care
Physical Therapy
Speech Therapy
Occupational Therapy
Outpatient Therapy
Post-Surgical Care
Orthopedic Care
Joint Replacement Rehabilitation
Diathermy, E-Stim & Ultrasound Modalities
Making every moment matter and keeping the sun shining
Providing care and comfort for quality of life for patients and families.
Helping you regain and maintain independence in your home.
Careers
We Seek to Find the Most Caring Texans
– And Then Hire 'em
Our care for patients and families begins with team members with the biggest hearts for healing and helping. As part of our commitment to provide the best care possible, we support our team members with training to complete certifications and support for earning degrees.

Reviews
What Our Patients and Families Say...
It's been great since I've been here I could hardly walk when I got here. Therapy really helped.me get back to where I was before.. All the staff have been great ! I really appreciate them and could not have pulled it off as good as I am now without their help! Special thanks to therapists Dora and Jaime for making me stronger and to all the rehab staff! They...
This is the first day I have seen my dad in over a year due to the pandemic. Although it was less then 10min It was the best time I could possibly have asked for. Throughout the entire pandemic they've gone above and beyond to make sure he is well taken care of. 💖 my family and I are very grateful for the staff and doctors who attend to his...
The care that was provided to my mother in law was amazing. We are grateful to the staff for going above and beyond to make sure all of her needs were met while she was admitted. Thank you to administration, nursing, nurse aides, med aides and therapy for a job well done!
The best care in Laredo hands down. I'm so appreciative of the help and care from the staff since day 1! I feel confident knowing my dad is well taken care of here. Thank you very much.
For the past 15 years, Retama Manor has been the home for my sister Diana. She has been treated and cared with dignity and respect from all the staff. All the staff is very well trained and knowledgeable. They have always met my sister's needs. The facility is very well maintained and provides a nurturing environment. Thank you for all you've done! Blanca Flores
Nearby Locations

1100 Galveston Street
Laredo, TX 78040

3106 Bob Rogers Drive
Eagle Pass, TX 78852

169 Medical Drive
Pearsall, TX 78061