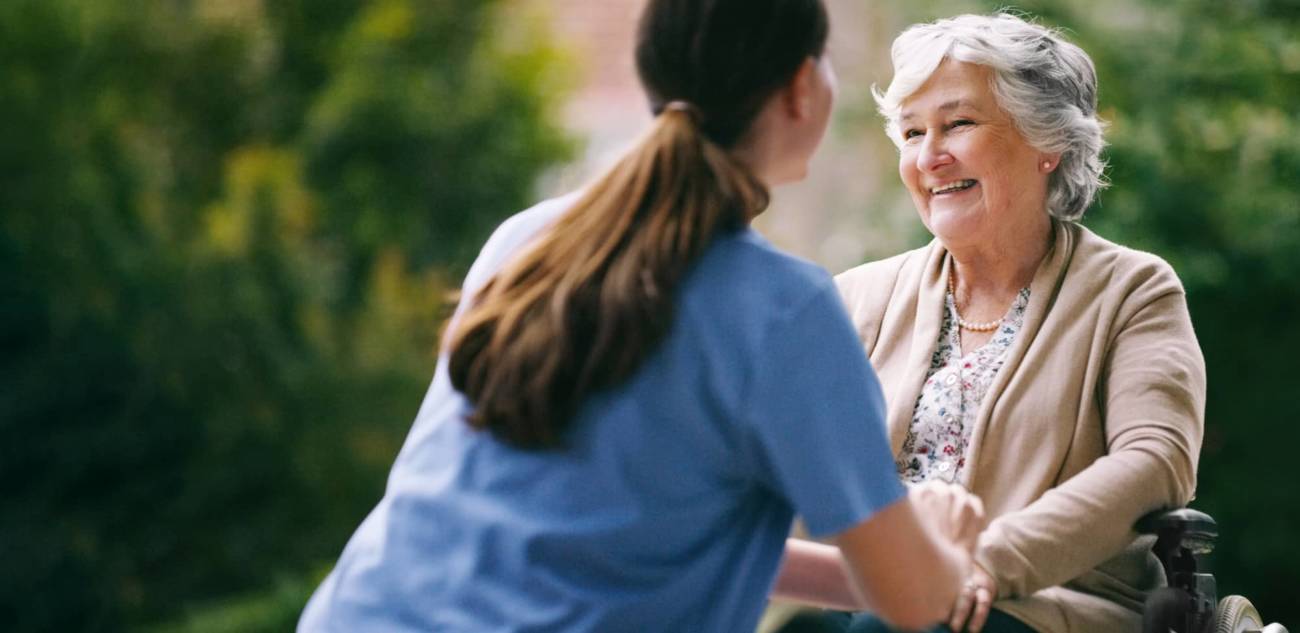 Locations
Harlingen Nursing and Rehabilitation Center
Our team of health professionals and caregivers at Harlingen Nursing and Rehabilitation Center in Harlingen, TX provides short and long-term skilled nursing and therapy care.
We accept Medicare, Medicaid, Managed Care, Private Pay, and VA Insurance.
---
A Non-Profit 501(c)(3) Organization
---
Take a Look Around












Amenities
WiFi
Cable Services
Recreational Activities
Beauty Salon
Transportation
Private Rooms
Our Care Services At Harlingen Nursing and Rehabilitation Center
7 Day/Week Admissions
Cardiac Care
Diabetes Care & Management
IV Care - Midline & PICC Line Management
Pulmonary Care
Stroke Care
Tracheostomy Care & Management
Respiratory Therapy
Tube Feeding
Wound Care
Respite Care
Physical Therapy
Speech Therapy
Occupational Therapy
Outpatient Therapy
Post-Surgical Care
Orthopedic Care
Joint Replacement Rehabilitation
Diathermy, E-Stim & Ultrasound Modalities
Making every moment matter and keeping the sun shining
Providing care and comfort for quality of life for patients and families.
Helping you regain and maintain independence in your home.
Careers
We Seek to Find the Most Caring Texans
– And Then Hire 'em
Our care for patients and families begins with team members with the biggest hearts for healing and helping. As part of our commitment to provide the best care possible, we support our team members with training to complete certifications and support for earning degrees.

Reviews
What Our Patients and Families Say...
Staff at Harlingen Nursing and Rehab was extremely knowledgeable and professional when we toured the facility. The environment if very positive and inviting. Staff walked us through all the safety procedures and protocols of their Memory Care department. Our family left the facility knowing that our loved one would be cared for by an absolutely great team. Making the decision to place a loved one in a nursing home is...
Quality and leadership starts at the top and this facility has excellent staff that can handle your loved ones. I was impressed with the facility and staff when I visited my uncle months ago. They were very personable and friendly. They truly do live by and offer The Crown Experience.
As an employee of this facility, I would like to personally commend the staff and therapy team for such wonderful collaboration efforts in the care of our residents. Yolanda, CNA is especially helpful to our residents. She takes extra time to sit and get to know our residents, ensure they have everything they need, and even offers snacks throughout the day. She communicates with nursing and therapy in efforts to...
I visited a loved one at your facility and I was very impressed by the kindness of the staff. Everyone I encounter was so helpful and caring towards my love one. She was even looking forward to going to therapy and said she likes the food. Thank you for all you do. I highly recommend Harlingen Nursing and Rehab for your loves ones.
My mom needed lots of care and attention and this location gave her just that. The whole crew was attentive and nice and surprisingly, genuinely happy to help. The CNA's in charge,,, went above and beyond their duties to make my mom feel safe and comfortable. I even walked in on them many times having a laugh and conversing about who knows what but it made my mom happy.
Nearby Locations

3810 Hale Avenue
Harlingen, TX 78550

1814 Atrium Place Drive
Harlingen, TX 78550

721 South Airport Drive
Weslaco, TX 78596