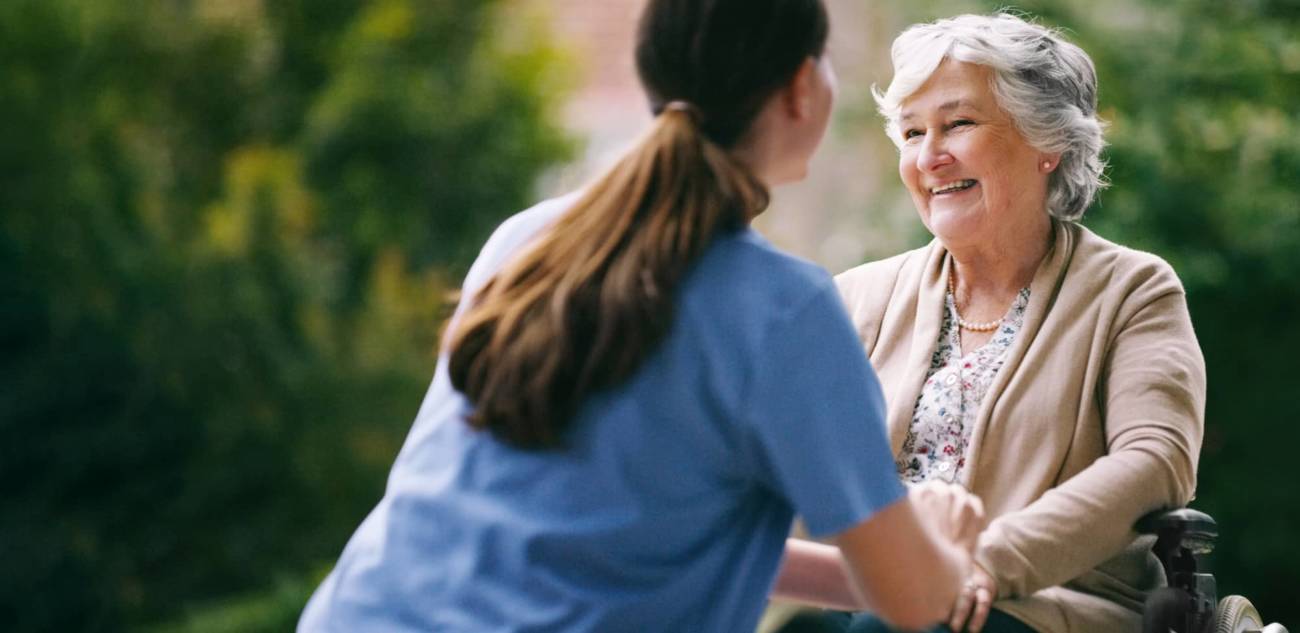 Locations
Hallettsville Nursing and Rehabilitation Center
Our team of health professionals and caregivers at Hallettsville Nursing and Rehabilitation Center in Hallettsville, TX provides short and long-term skilled nursing and therapy care.
We accept Medicare, Medicaid, Managed Care, Private Pay, and VA Insurance.
---
A Non-Profit 501(c)(3) Organization
---
Take a Look Around









Amenities
WiFi
Cable Services
Recreational Activities
Beauty Salon
Transportation
Private Rooms
Semi-Private Rooms
Therapy Gym with Kitchen for Home Transitions
Our Care Services At Hallettsville Nursing and Rehabilitation Center
7 Day/Week Admissions
Cardiac Care
Diabetes Care & Management
IV Care - Midline & PICC Line Management
Pulmonary Care
Stroke Care
Tracheostomy Care & Management
Respiratory Therapy
Tube Feeding
Wound Care
Respite Care
Physical Therapy
Speech Therapy
Occupational Therapy
Outpatient Therapy
Post-Surgical Care
Orthopedic Care
Joint Replacement Rehabilitation
Diathermy, E-Stim & Ultrasound Modalities
VitalStim Therapy
Making every moment matter and keeping the sun shining
Providing care and comfort for quality of life for patients and families.
Helping you regain and maintain independence in your home.
Careers
We Seek to Find the Most Caring Texans
– And Then Hire 'em
Our care for patients and families begins with team members with the biggest hearts for healing and helping. As part of our commitment to provide the best care possible, we support our team members with training to complete certifications and support for earning degrees.

Reviews
What Our Patients and Families Say...
I have nothing but good things to say about Hallettsville Nursing and Rehabilitation Center. The staff is always dedicated to their patients and have always had the best of attitudes. They are courteous, friendly, and always willing to help. I've seen the Assistant Director of Nursing, Laurie Burger, working her tail off on some busy and chaotic days, but not once have I seen her without a smile on her...
I would like to take a moment in recognizing Laurie Burger and Ashley Albrecht, both Assistant Directors of Nursing for Hallettsville Rehab. Laurie Burger shows the core values of trust and honesty and compassion so well in all that she does, she makes sure all of her people are comfortable and makes them feel welcome. Thank you to Laurie Burger for doing your job so well. Ashley Albrecht shows the...
The staff at Halletsville Nursing and Rehab are just excellent. They are warm and welcoming. They treat their residents with compassion and are always so respectful and attentive to families. From the administrator to the DON down to the floor staff Highly recommend!
Very experienced staff. They tend to each resident according to their needs. Very compassionate to the residents as well as their family & friends. The nurses have their CNA's back 100% and do not overlook them. They get out on the floor and help when help is needed. I highly recommend Amy Murphy & Carly Hermes, they are great at team work and both respond quickly to any situation that...
They took care of my 93 yr old grandpa with dementia. He didn't remember me and I thought he might bc I spent my entire childhood attached to his hip or leg. I miss him so very much. Thank you nurses for doing so well for Ray Beeson . This was the last time I got to see him but at least I got a hug and love you too....
Nearby Locations

1300 Carl Ramert Drive
Yoakum, TX 77995

120 State Loop 92
La Grange, TX 78945

1310 East Broadway Street
Cuero, TX 77954