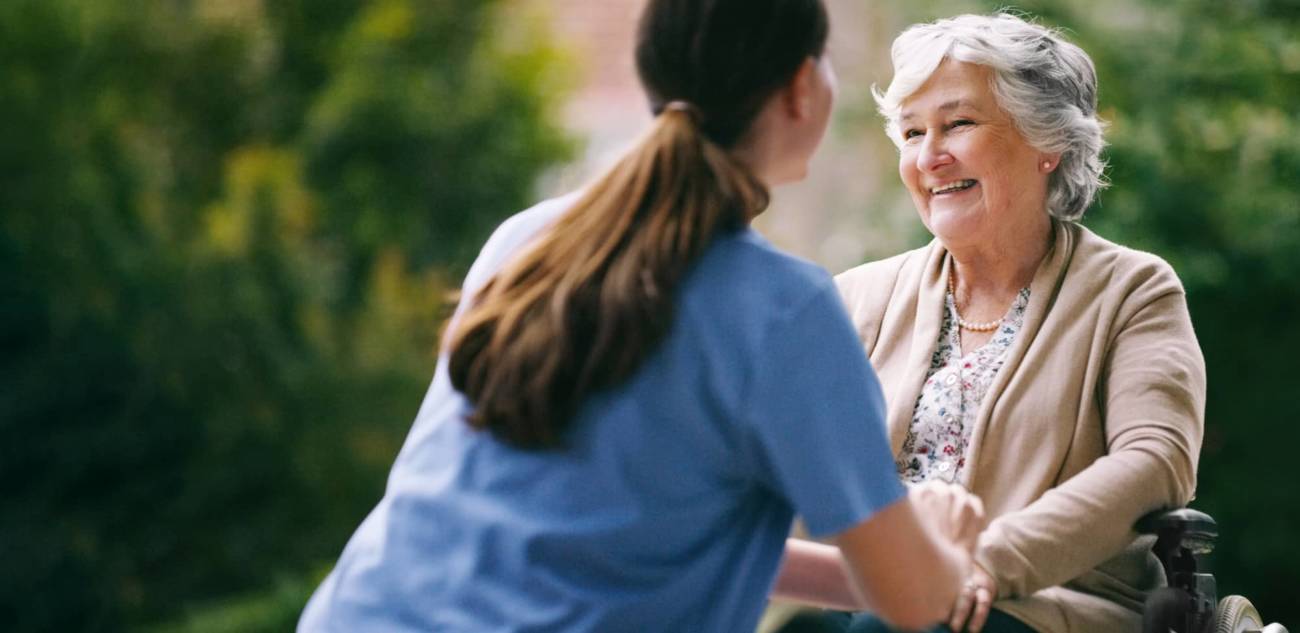 Locations
Cityview Nursing and Rehabilitation Center
Our team of health professionals and caregivers at Cityview Nursing and Rehabilitation Center in Fort Worth, TX provides short and long-term skilled nursing and therapy care.
We accept Medicare, Medicaid, Managed Care, and Private Pay.
---
A Non-Profit 501(c)(3) Organization
---
Take a Look Around












Amenities
WiFi
Cable Services
Recreational Activities
Beauty Salon
Transportation
Short-Term Transitional Care Unit with Private Rooms and En Suite Bathrooms
Private Rooms
Semi-Private Rooms
Therapy Gym with Kitchen for Home Transitions
Our Care Services At Cityview Nursing and Rehabilitation Center
7 Day/Week Admissions
Cardiac Care
Diabetes Care & Management
IV Care - Midline & PICC Line Management
Pulmonary Care
Stroke Care
Tracheostomy Care & Management
Respiratory Therapy
Tube Feeding
Wound Care
Respite Care
Physical Therapy
Speech Therapy
Occupational Therapy
Outpatient Therapy
Post-Surgical Care
Orthopedic Care
Joint Replacement Rehabilitation
Diathermy, E-Stim & Ultrasound Modalities
Making every moment matter and keeping the sun shining
Providing care and comfort for quality of life for patients and families.
Helping you regain and maintain independence in your home.
Careers
We Seek to Find the Most Caring Texans
– And Then Hire 'em
Our care for patients and families begins with team members with the biggest hearts for healing and helping. As part of our commitment to provide the best care possible, we support our team members with training to complete certifications and support for earning degrees.

Reviews
What Our Patients and Families Say...
My mother has been very sick the last couple of years. We've had our fair share of experiences with nursing rehabs all of which haven't been the greatest until we got to this facility. All the staff have been great. One nurse in particular stood out the most to my mother and I. Brittany of station 3 ADON. Very attentive, efficient, professional, approachable and comforting. AMAZING! Thank you Brittany for...
This facility is a great place, from the front to the back! Starting with the front of the building-- the receptionist is very personable, welcoming & knowledgeable! All of management is very helpful! The nurses & aides are great with assisting the patients/residents with their needs. Administrator is wonderful! Maintenance gets right on the top of everything & gets it done in a timely manner! Kudos to an AMAZING housekeeping...
Taryn at the reception desk is full of happiness and kindness. She is one of the first impressions you get walking in that, places a positive vibe for each person coming in through the door. We want everybody who comes through the door to feel welcomed and our wonderful Taryn does just that. Stephanie the long term MDS coordinator might get overlooked as she is more behind the scenes however...
City view was a great choice. Their staff in station 3 ADON took great care of a loved one. Brittany Odom was very sweet & helpful. Her positive attitude and compassion showed. It was really appreciated. Overall the care received at this facility was appreciated.
The housekeeping staff are amazing at keeping everything clean and always smelling nice. The nursing staff and therapy team work together really well to make sure the residents get the best care that they deserve. It's a wonderful facility!
Nearby Locations

850 12th Avenue
Fort Worth, TX 76104

1350 East Lookout Drive
Richardson, TX 75082

3301 West Park Row Boulevard
Corsicana, TX 75110