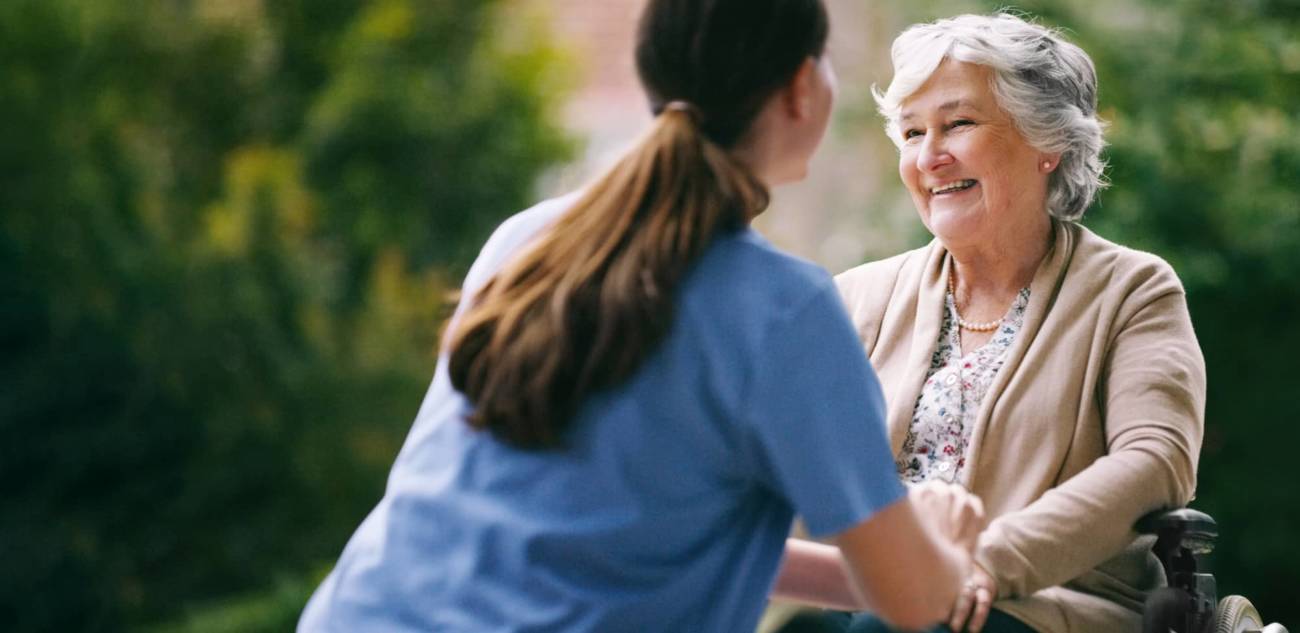 Locations
Briarcliff Nursing and Rehabilitation Center
Our team of health professionals and caregivers at Briarcliff Nursing and Rehabilitation Center in McAllen, TX provides short and long-term skilled nursing and therapy care.
We accept Medicare, Medicaid, Managed Care, and Private Pay.
---
A Non-Profit 501(c)(3) Organization
---
Take a Look Around







Amenities
WiFi
Cable Services
Recreational Activities
Beauty Salon
Transportation
Short-Term Transitional Care Unit with Private Rooms and En Suite Bathrooms
Private Rooms
Semi-Private Rooms
Therapy Gym with Kitchen for Home Transitions
Our Care Services At Briarcliff Nursing and Rehabilitation Center
7 Day/Week Admissions
Cardiac Care
Diabetes Care & Management
IV Care - Midline & PICC Line Management
Pulmonary Care
Stroke Care
Tracheostomy Care & Management
Respiratory Therapy
Tube Feeding
Wound Care
Respite Care
Physical Therapy
Speech Therapy
Occupational Therapy
Outpatient Therapy
Post-Surgical Care
Orthopedic Care
Joint Replacement Rehabilitation
Diathermy, E-Stim & Ultrasound Modalities
Making every moment matter and keeping the sun shining
Providing care and comfort for quality of life for patients and families.
Helping you regain and maintain independence in your home.
Careers
We Seek to Find the Most Caring Texans
– And Then Hire 'em
Our care for patients and families begins with team members with the biggest hearts for healing and helping. As part of our commitment to provide the best care possible, we support our team members with training to complete certifications and support for earning degrees.

Reviews
What Our Patients and Families Say...
I recently completed my hours for school with Briarcliff, I just wanted to comment on the awesome training we received from Orlando Martinez. His willingness & patience for teaching is outstanding. We got to see how he interacts with his patients firsthand, he cares for his patients deeply and does an exceptional job of working with them. He's the kind of nurse I would want caring for my own family....
I am forever grateful to this facility. They graciously took in my grandmother and provided the best care. Everyone was so kind and patient with us when beginning the process to move in my Grandmother. I felt like family there. Everyone always greeted me and I never felt like my family didn't matter. The nurses and doctors in the 400 hall for women's dementia were phenomenal. My grandmother always had...
I have previously done volunteer hours in this institution so I've been able to experience the work environment over the years. Throughout my volunteer experience, I was provided with learning opportunities as I saw the interaction amongst residents and the staff. The relationship between the staff and residents is admiring as there is exchange of love and care.
My older brother, Octavio, was at Briarcliff for rehabilitation for 4 months & Briarcliff Staff were very attentive & took great care of him. Special thanks to Nurse Valeria👍 , other nurses: Leo, Joe Z., Gene,Ofelia & Donna, Activities Administrator, also Social Worker, Alexis, Sandy, Physical Therapy Staff, Business Office Staff: Carmen, Gisele & Ana. Thank u to Briarcliff Staff & Dr. Alfredo Lopez, Jr.😊
Nearby Locations

1200 South Bryan Road
Mission, TX 78572

900 South 12th Street
McAllen, TX 78501

5215 South Sugar Road
Edinburg, TX 78539